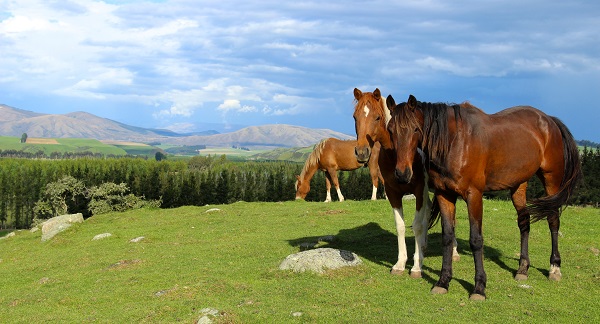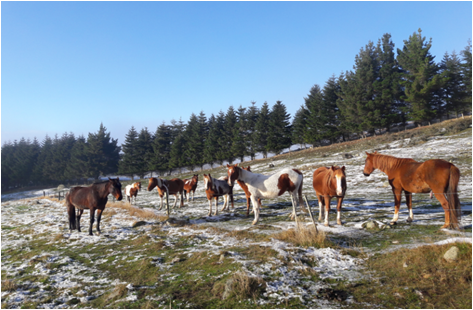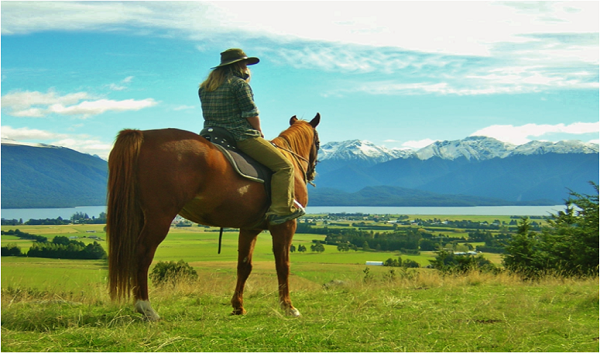 About our horses
We breed and train our own horses on our farm where the horses are allowed to roam free on the hills overlooking the lake and mountains.
Our owner and operator guides have had many years of natural horsemanship experience so you know that we care about our horses as much as you do. We train all of our horses using natural methods so they can form their own individual characters.
About our treks
Our rides can last up to 2.5 hours including full safety training. Shorter rides are available by negotiation. We can cater for individuals or groups up to 10 people with horses to suit all levels of riders confidence. Beginners and people with no previous experience are welcome - our horses are calm and will look after you.
Our client to guide ratio depends on the riders experience (for example, at least 1 guide to 4 beginner riders for maximum safety and comfort). For the more experience riders we have horses with a bit more spirit so you can have fun too.
We can cater for different levels within the group. Please note that this needs to be arranged in advance so you will need to tell us at your time of booking.
We provide you with safety equipment and full training to ensure you are comfortable with riding a horse.
Please note for your safety and our horses wellbeing, we have a rider weight limit of 95kg/210lbs